Parkinsonisms
Parkinsonisms are diseases that may share one or more symptoms of Parkinson's disease, but in turn present other non-characteristic problems. The development and prognosis of this group of diseases is different to that of Parkinson's disease.
This group of diseases includes:
Parkinsonisms caused by cerebral vascular injuries

Injuries

Multiple system atrophy with different variants

Progressive supranuclear paralysis

Corticobasal degeneration
Due to a lack of specific treatments, the rehabilitation approach that best suits the way the disease is progressing in each patient is used to improve their quality of life and prevent complications.
Rehabilitation in Parkinson's disease and Parkisonisms

This group of diseases affects core mobility, but also has an impact on other areas like emotions, cognition, sleep, etc. As well as the use of drugs, rehabilitation is also therefore necessary to comprehensively address all possible problems.

Physiotherapy: to maintain a good range of movement and prevent complications (joints, pain).

Occupational therapy: the aim is to delay dependence as far as possible and maintain as much functionality as possible.

Aerobic exercise to improve fatigue and overall quality of life.

Individual and group exercises (including those done in the pool) to improve coordination and balance, improving gait and reducing the risk of falls. Of particular interest are those that develop rhythmic skills (using sounds or patterns, such as tai-chi).

Treatment to improve cognitive functions wherever relevant.

Monitoring and emotional support, using different techniques like mindfulness in order to improve quality of life
Experiences
Entrenament i millora de la funcionalitat
Et pot interessar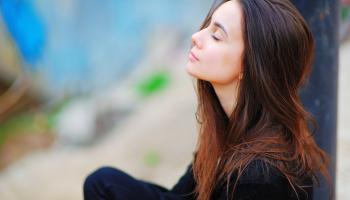 Tuesday, 08 September, 2020
Mindfulness: benefits and practice
BENEFITS OF THE PRACTICE OF MINDFULNESS We will improve our ability to cope with difficulties and conflict situations. We will acquire more...