Ágora Guttmann Barcelona
Ágora Guttmann Barcelona
Ágora Guttmann Barcelona is an initiative designed to present, disseminate, reflect on and debate ideas on a range of topics that are part of its social commitment.
Ágora is a meeting point where users can talk about health, rehabilitation, neuroscience, research and innovation, new technologies and new therapeutic procedures, as well as rights and equal opportunities, empowerment, inclusion and social participation for disabled people; there is also the chance to discuss any matters of current affairs or of interest to society.
Ágora is an open space for all individuals and organisations interested in these topics, health professionals, all patients, former patients and family members from our clinical services, the general public and, in particular, the "Friends of the Institut Guttmann". Ágora takes shape in different formats (conferences, presentations, debates, workshops, exhibitions, etc.) and has a regular schedule that is publicised via the main social networks.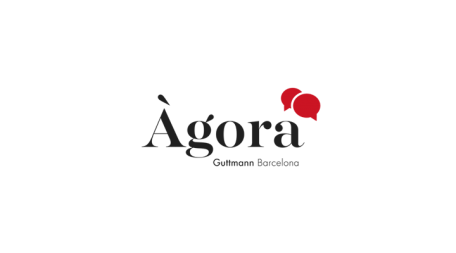 Ágora space
Conferences are always held in the Ágora Guttmann Barcelona space in C/Garcilaso, 57 08027 Barcelona (Planta Entresol)
Videos
Fibromyalgia: beyond pain
Presentation of the book: "El cerebro que cura"
Do not feel alone, key to good brain health
Disability and gender violence
Learning disorders: How to detect them? How to help children?
New looks to classical concepts
Early detection and tractament of post-Covid-19 seqüeles
How to Fight Resistant Depression New non-invasive treatment for major depression and severe and chronic OCD in adults
The importance of sleep for maintaining health
Positive discipline. Educate with kindness and firmness
Mindfulness and neurorehabilitation
Parkinson's disease. When our brain loses its rhythm
The big questions of the change of era
Can non-invasive Brain Stimulation help the recovery of the plegic hand after stroke?
Neurotechnologies in rehabilitation
Attention Deficit Hyperactivity Disorder (ADHD)
Active Life Program: an experience of coexistence and empowerment