Depression
Anxiety disorders and depression are the most common conditions seen at the Emotional and Behavioural Disorders in Adults Clinic, and are currently the cause of many days off work and adaptation problems in individuals who suffer from them. Depression presents a wide variety of symptoms, but it is generally characterised by the presence of low mood, a feeling of emptiness and irritability.
Depression leads to negative thoughts, a feeling of desperation and low self-esteem. People who suffer from depression tend to reduce typical behaviours that were previously satisfactory for them. Other symptoms that can appear are:
Loss of or excess hunger

Sleep alterations that range from insomnia to sleeping too much

Difficulty enjoying things that were previously enjoyable

Tendency towards social isolation

Lack of energy
The diagnosis and treatment of depression helps people recover their normal life as soon as possible and prevent the feelings of incapacity that accompany the person who suffers from them. Treatment should usually combine a pharmacological approach with psychological support. At Guttmann Barcelona the cognitive-behavioural psychological model is followed.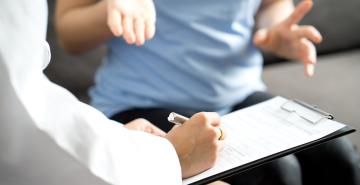 Psychological treatment
The Psychological treatment with Cognitive behavioural therapy brings together two types of therapeutic treatments, because although behavioural therapies are successful in the treatment of some pathologies, other aspects involved in the way in which people respond to different situations have to be taken into account.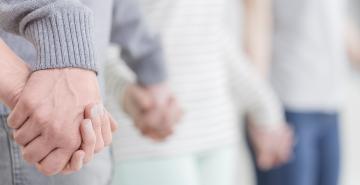 Psychology. Group sessions.
Guttmann Barcelona has launched its programme of psychology group sessions, as the social aspects associated with group therapy provide additional benefits to those of the treatment itself, due to the positive impact that spending time with other people has on our mood and cognitive response.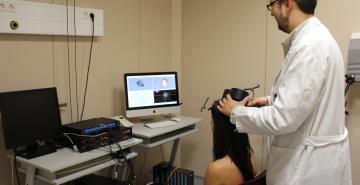 Treatment of depression with TMS transcranial magnetic stimulation
Transcranial magnetic stimulation (TMS) for the treatment of depression is aimed at people with or without neurological issues who have been diagnosed with treatment-resistant major depression; that is, when they have not responded to treatment with different antidepressant medications which have been taken properly.
Videos
Transcranial Magnetic Stimulation
Cómo combatir la depresión resistente