Learning disorders
The most common learning disorders may manifest as difficulties with reading, written expression or calculation. They may also appear in the form of associated behavioural problems or present alongside ADHD (attention deficit hyperactivity disorder).
LEARNING DISORDERS WITH READING DIFFICULTIES OR DYSLEXIA
Dyslexia affects our ability to recognise or decode words. For a child with dyslexia, reading is not automatic; it is done slowly with effort and errors. In dyslexia, reading errors often refer to stopping reading letters or syllables, adding others, substituting others, changing words or making rotations in letters with symmetrical shapes such as b, p, d, q. Reading comprehension is also affected in cases of dyslexia, since attention focuses on the decoding process.
LEARNING DISORDERS WITH MATHEMATICAL DIFFICULTIES OR DYSCALCULIA
Dyscalculia presents difficulties that may include different mathematical skills such as numerical processing and calculation, visual, spatial and mathematical reasoning skills. Children and young people with dyscalculia show difficulties in assimilating and remembering mathematical language, numerical and arithmetic data, as well as creating problem-solving strategies.
LEARNING DISORDERS WITH DIFFICULTIES IN WRITTEN EXPRESSION OR DYSGRAPHIA
In cases of dysgraphia, writing skills are affected and spelling difficulties and problems in written expression appear. The mechanisms of text planning are affected, so children and young people with difficulties in writing or dysgraphia generate a disorganised text without cohesion and coherence, and easily lose the thread of the text. The texts they produce are short and poorly organised both in terms of sentences and paragraphs, grammatical and syntactic errors appear, and punctuation is not used effectively. It is common for children who have trouble reading to also have problems with writing.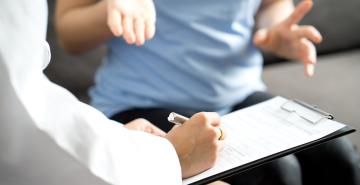 Psychological treatment
The Psychological treatment with Cognitive behavioural therapy brings together two types of therapeutic treatments, because although behavioural therapies are successful in the treatment of some pathologies, other aspects involved in the way in which people respond to different situations have to be taken into account.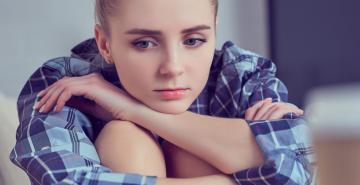 Social skills Intervention and training
Social skills training is aimed at children and adolescents who have difficulties in interpersonal relationships and in handling different social situations, either because they have a disorder that justifies these issues.  
Videos
Dislèxia. Dificultats en la lectura i l'escriptura