Attention Deficit Disorder with/without Hyperactivity
Attention Deficit Disorder with/without Hyperactivity
Attention Deficit Disorder with or without Hyperactivity (ADHD) is a disorder that is usually diagnosed during childhood and adolescence, but sometimes goes unnoticed during these stages and persists into adulthood, bringing about problems for the sufferer.
Attention Deficit Disorder with or without Hyperactivity (ADHD) is characterised by three main symptoms that are present from childhood and evolve throughout life depending on each individual case. In some patients the symptoms may improve notably over time but in others they persist as the patient ages.
Difficulties in maintaining selective and sustained attention with the ability to ignore distracting stimuli to keep the attention focused on the task in hand

Tendency to behave impulsively without assessing the consequences of the behaviour

Hyperactivity or difficulty maintaining calm behaviour which means that the patient needs to be physically active and in movement. In the best-case scenario, these adults learn to behave adequately, but may experience a feeling of inner disquiet
When Attention Deficit Disorder with or without Hyperactivity (ADHD) is not diagnosed and treated, problems can arise, such as:
Difficulties following academic studies, despite sufficient capacity to do so

Difficulties doing a job and in the workplace, due to an absent-minded attitude and to forgetting or losing important things

Problems deriving from impulsiveness, such as substance use, driving too fast or other problems with the law

Difficulty maintaining stability in the patient's working life and in their relationships. Depressive states or anxiety may appear as a result of these problems
Assessment and diagnosis

In order to solve problems deriving from Attention Deficit Disorder with or without Hyperactivity (ADHD) in adults, it is important that the pathology is diagnosed, even though the person is already an adult. Being aware of the disorder allows a therapeutic approach to be followed that is suited to the needs of each person, who acquires strategies to mitigate their consequences.

The assessment, diagnosis and treatment of ADHD in adults is done by a psychologist who uses tests to help evaluate the difficulties patients face. They can present as difficulties with planning, memory, work, attention, controlling the impulsive response, and executive functions. Once the diagnosis has been made, the right treatment is offered; this could be pharmacological and/or psychotherapeutic. It is also appropriate to carry out cognitive training in person or using the Guttmann NeuroPersonalTrainer® distance programme.

At Guttmann Barcelona we have incorporated the practice of mindfulness, which helps train the habit of directing attention towards what we want. In practice, mindfulness encourages participants to direct their attention to their body and their breathing, but also to all thoughts that pass through the mind, in order to be able to recognise them and redirect the attention to the stimulus we have chosen. This is a way of training the mind to redirect attention to what we consider to be the preferred stimulus.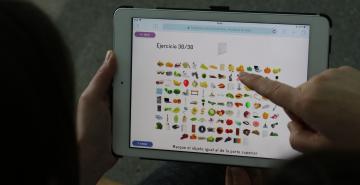 Cognitive rehabilitation with Guttmann, Neuropersonaltrainer®
Cognitive rehabilitation with Guttmann, NeuroPersonalTrainer® is neuropsychological rehabilitation treatment, which is an active process that helps the patient to optimise the recovery of higher functions (attention, perception, memory, executive functions, calculation...) to better understand the alterations presented and to develop strategies to compensate f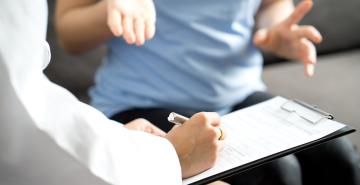 Psychological treatment
The Psychological treatment with Cognitive behavioural therapy brings together two types of therapeutic treatments, because although behavioural therapies are successful in the treatment of some pathologies, other aspects involved in the way in which people respond to different situations have to be taken into account.