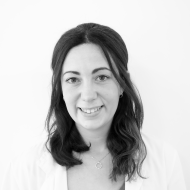 Mireia Canals
Graduate in Psychology from the University of Barcelona (UB) and Master in Music Therapy from the Escola Superior de Música de Catalunya (ESMUC).

Registered with the Spanish Accreditation Commission for Professional Music Therapists (CAEMT). She is accredited to implement the Music Therapy Tool for Awareness in disorders of Consciousness, MATADOC.
Specialized in the care of people with functional diversity and behavioural disorders, children with developmental disorders and chronic pain.