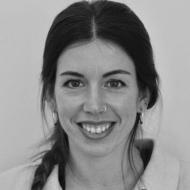 Laura Cruellas
Graduated in physiotherapy from the Autonomous University of Barcelona with a Master's Degree in Neurorehabilitation.
She has done continuous training in the treatment of myofascial pain and rehabilitation in post-Covid patients, and has extensive experience in postural training.
She is passionate about accompanying people who have suffered a neurological injury in the rehabilitation process so that they can acquire the greatest possible autonomy.