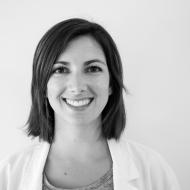 Gilma Acosta
Graduate in Psychology from the Universitat Autònoma de Barcelona (UAB) and in Criminology from the Universitat de Barcelona (UB).
Accredited as a General Health Psychologist. Specialised in neuropsychology with a Master's degree in Child and Adult Clinical Neuropsychology (UAB), Master's Degree in Neuropsychological Rehabilitation and Cognitive Stimulation from the Guttmann Institute (UAB), postgraduate degree in Child Neuropsychology from the Higher Institute of Psychological Studies (ISEP) and Level A in Functional Neuropsychology.
She is specialised in child and adolescent clinical psychology with a Master's degree in Child and Adolescent Clinical Psychology (ISEP).
She is trained in diagnosis and intervention in Autism Spectrum Disorders, having completed specialisation courses and with training in ADOS-2, ADIR and Denver Method (ESDM).