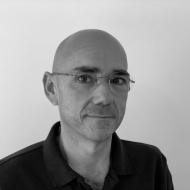 Bruno Madirolas
Diploma in Physiotherapy in 2006 and Master in Neurorehabilitation from the Institut Guttmann - UAB. Specialised in paediatric and child physiotherapy at the International University of Catalonia and Master's degree in clinical osteopathy at the Escola Universitària Gimbernat.
He has participated as a lecturer until 2019 in the master's degree in neurorehabilitation at the Institut Guttmann - UAB. He is currently a lecturer specialising in aquatic therapy on the postgraduate course in neurorehabilitation at the San Jorge University in Zaragoza.
Trained in different treatment methods in neurorehabilitation, he knows the different approaches of therapies as well as the latest technologies in therapeutic strategies.