New App from the Institut Guttmann Foundation
12/05/2022 - 13:55
12/05/2022
At the Institut Guttmann we are working and developing new tools to make it easier for the people we serve to access, process and manage. In this sense, we have a new free mobile application that allows patients and relatives to be able to manage quickly and access all the information about the Foundation in a more direct and easy way.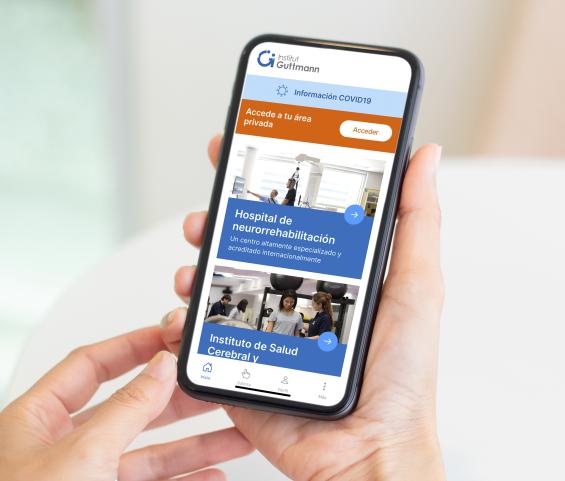 This APP is useful both if you are a patient at the Neurorehabilitation Hospital in Badalona or at the Brain Health and Neurorehabilitation Institute in Guttmann Barcelona. If you are not patient, but are interested in the activities or services we offer, you can also register and download it.
We invite you to download the APP and discover all the possibilities it gives you by accessing the private area once you have completed your registration.
From the Guttmann Institute Foundation application you can:
Request an appointment
Request an ambulance
Request reports
Sign up for activities and events organized by the Foundation.
Access interesting information such as homework exercises or self-care sheets, technical aids, etc.
Get tips on healthy living
And many more things!