Measures against the spread of the COVID-19 pandemic to Guttmann Barcelona users
13/03/2020 - 12:18
17/03/2020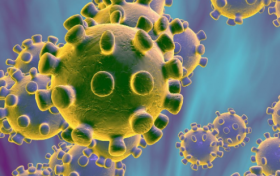 Following the recommendations of Health and Administrative Authorities and because of the current exceptional situation as well as the Decree of the State of Emergency established by the Government due to the COVID-19 pandemic, we inform the following actions for the users of the different Guttmann Barcelona services:

1. The rehabilitation activity of the "Guttmann, NeuroPersonalClinic" is canceled. However, regular personalized telephone monitoring will be performed wirth user to see the evolution of each person, and to offer the necessary support until 2pm. Additionally, videos specifically created for this situation with home exercises  will be sent to users.
2. The Guttmann Brain Health Institute External Consultations will be closed until further notice.
3. At the Guttmann Barcelona Life apartments, we will continue to provide the services to the users, including the kitchen services, upon request.
4. Friends Café will offer their services exclusively to the users of the center.

We try in this way to prevent the unnecessary spread of the virus among the most vulnerable groups and to guarantee the safety and health of the rest of the healthcare professionals
We appreciate the understanding and we appeal to the responsibility and solidarity of all of us for the best and most efficient management of healthcare resources and the preservation of collective health.

Thanks,
The Management of the center